Administer Introduction
Admin activities on the underlying systems and Apache Kafka are done via the Admin panel. From here you can:
Manage Users & Groups (see User Management).
Manage Alert Rules (see Monitor & Alert).
Explore the Audit Log (see Audit Users).
Access Lenses Logs and Metrics.
Navigate to Admin
1. From the Header Bar Menu, go to Admin panel.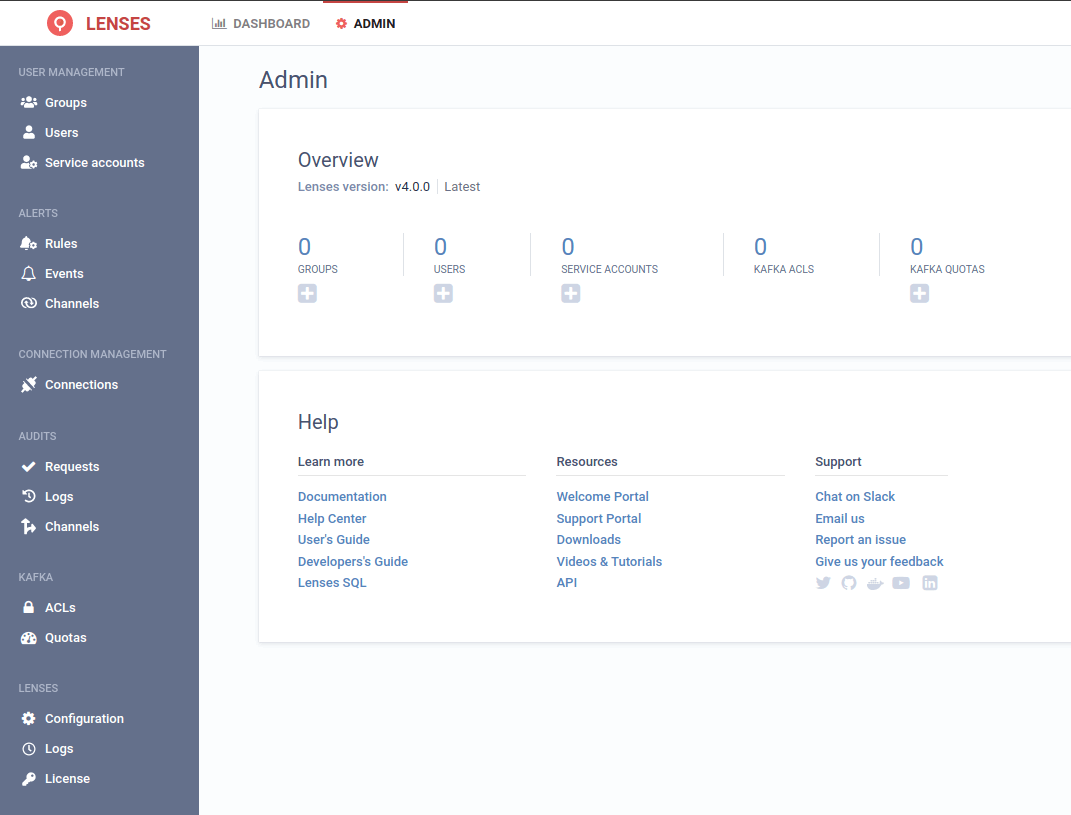 ---