A free, trial or commercial license file is required to start Lenses.
Review license info
From the Header Bar Menu, go to Admin panel.
On the side navigation, select License under Lenses section.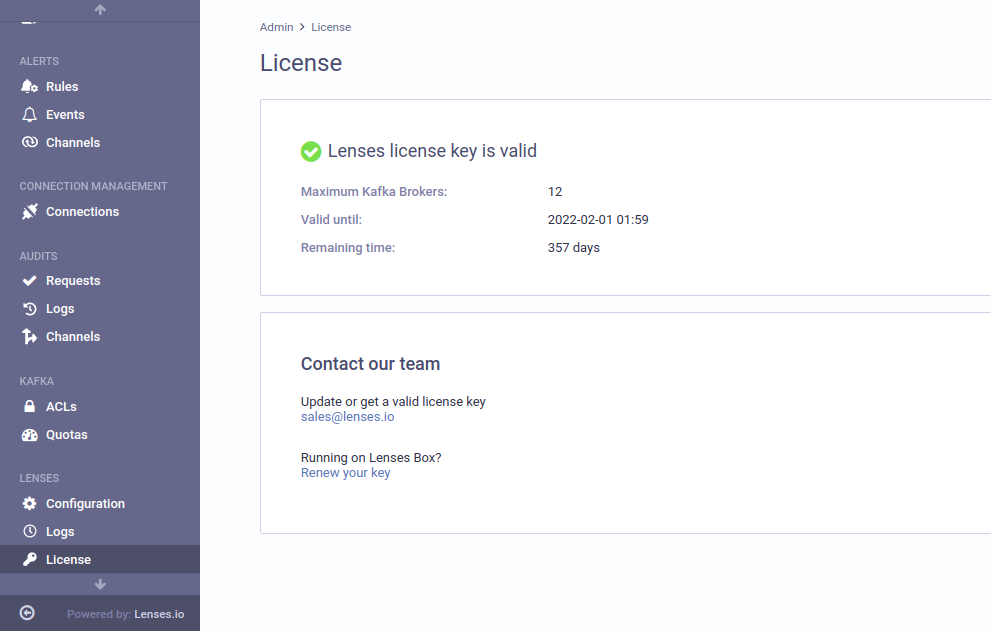 Notification
10 x days before the license expiration, a small notification will appear on the top. You then have 5 x extra days before the application stops:

Update
To update the license, please review the reference documentation .