Users
Users are accounts who can login to Lenses and perform actions based on the Groups they belong to.
User Authentication
Users may belong to Lenses or be authorized by 3rd party sources such as LDAP, Active Directory etc.
Lenses follows a cascading approach to the different sources. See the docs for more information on how to integrate Lenses with 3rd party authentications.
Default User
Lenses ships with a default user in order to allow the first login and setup groups. The default username and password is admin / admin.
Navigate to Users
1. From the Header Bar Menu, go to Admin panel
2. On the side navigation, select Users.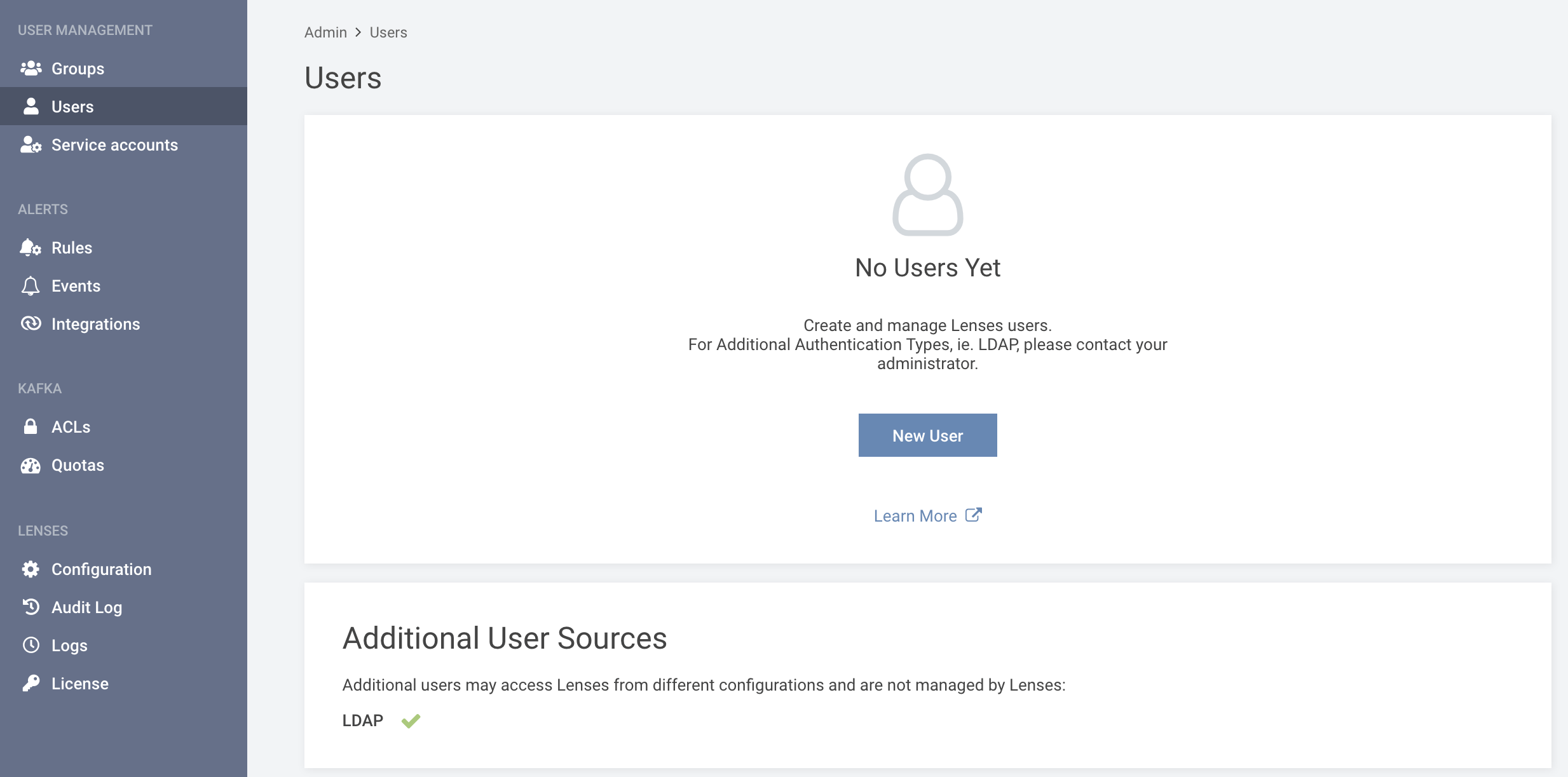 Create Users
Users in Lenses require a Password and must belong to one or more Groups.
1. Click on the New User button
2. Fill in the form details as appear below.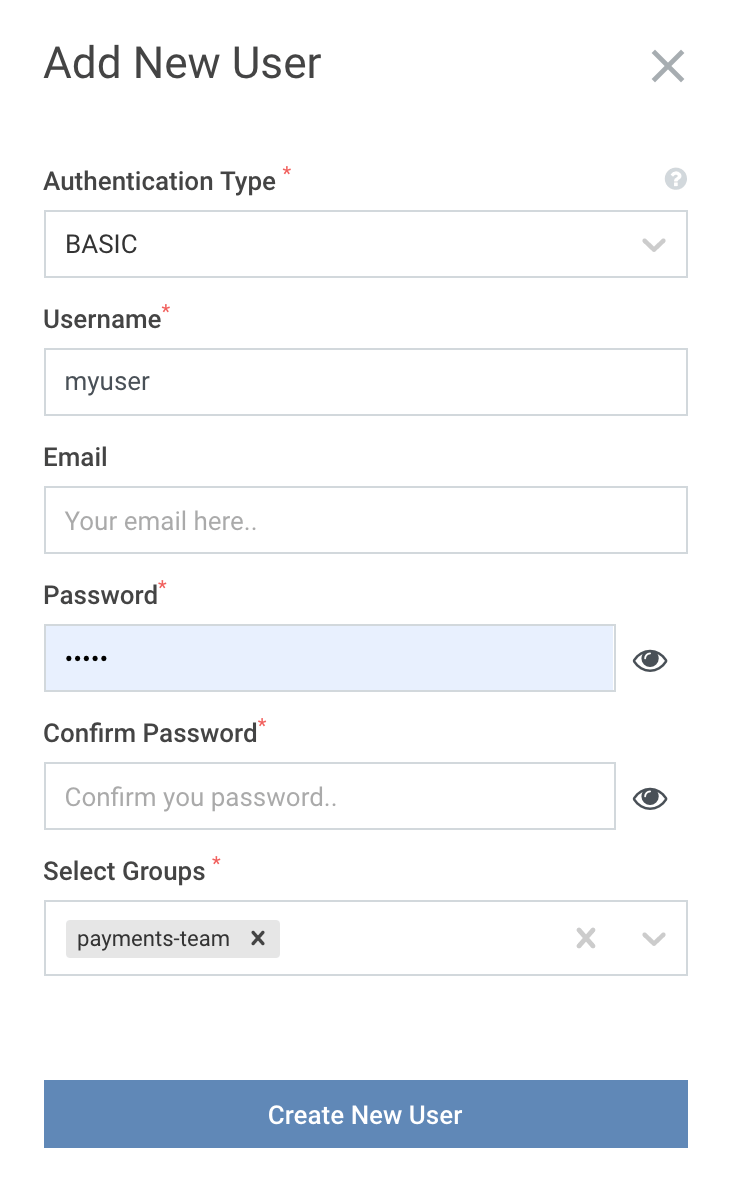 Authentication Type is available for Basic and Kerberos sources. For Kerberos, you will need to replicate the users in Lenses. For other Types ie. LDAP, you need to create users in your LDAP management tool.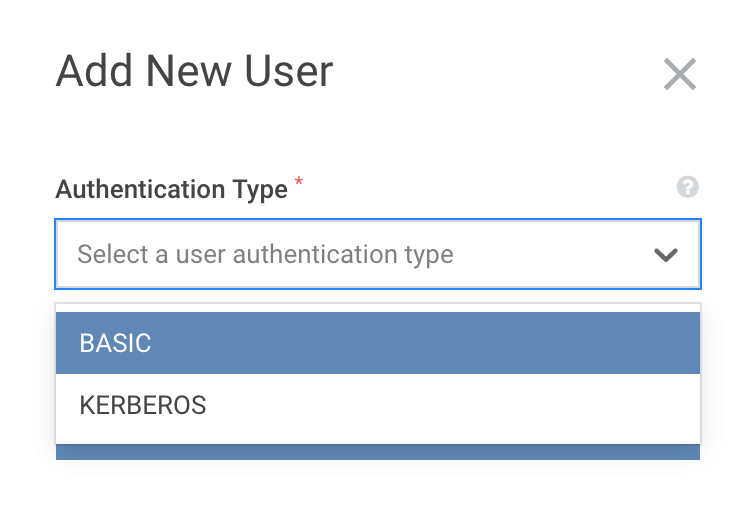 Manage Users
You can edit, change password or delete a User by navigating to the User details and selecting the options menu in the right top of the page.

Use the CLI
Use the API
---